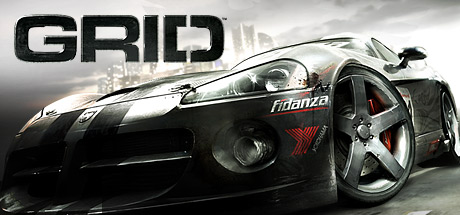 Since I signed on with PMSH2O I've seen a variety of game genres represented. I started out by going straight into the real-time-strategy game StarCraft II in November 2012, and since then I've witnessed our group experience in MineCraft, Counter Strike:GO, League of Legends, and more. FPS, Adventure, RPG.. the list goes on. That being said, I've not seen any divisions in my time here that focus on racing. GRID is a relatively new racing series, starting in 2008 with a wonderful blend of simulation and arcade. Few developers can achieve such a harmony of both. I've personally run over a hundred hours into the game since launch, and still play it today.
I think now could be the time. After GRID 2, Codemasters listened hardcore and has shown a very impressive re-imagining of the series. GRID: Autosport will feature
racing clubs
complete with stats I only ever saw a glimpse of through NASCAR. The gameplay experience is just breathtaking, it's hard to describe without writing an essay.
I think that - if we have any other racers with an interest here - the time could be now, for us to have a division game focused on racing. This is starting to sound like a Division proposal (I really want to.. ) but I do just need to ask: Do we have any other racers in the PMSH2O house? *crosses fingers*
I have attached a few images below that show a few screenshots, including custom livery designs I've created in GRID 1 to show my interest in a PMSH2O racing crew:
Team and Driver Rankings
Livery 1
Livery 2
Livery 3
This one could be used during our charity twitch streams. Notice the familiar wings~
Even the crew wears the livery colors on their uniforms.
Yep, you can drive with cracked glass; quite surreal. I hope it is kept in GRID Autosport.