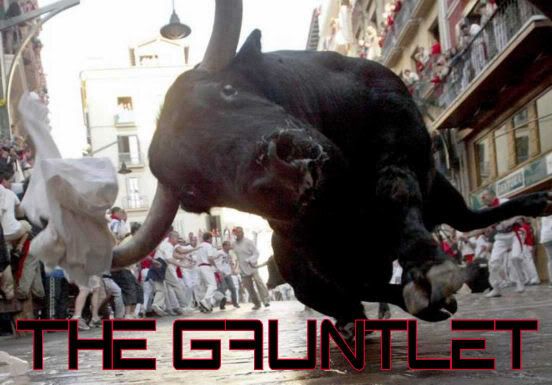 Are you ready to run the gauntlet.??
A few of us are getting together to run a series of clan matches on different games to sort out this years "friendly" clan rankings.
The idea is this, we have a list of games and each clan will play any clan involved in this Gauntlet just one time (so one match, best of 5 games on each game)
The results will be recorded on a single site (More than likely FTW when back up) and this will determine the friendly overall rankings of the big super clans.
Does this make sense so far.?
The games will be varied so you may not have many players on certain games .... but may have a full squad on others ..... this will even out the overall playing field by having a varied league.
The games list is as follows in order of playing.
1st Match: KZ3 (VoX vs Dads is the opening match)
2nd Match: Blops
3rd Match: Fifa 11
4th Match: Racing game (TBC)
5th Match: Socom4
6th Match: Motorstorm Apoc
7th Match: Fight Night
8th and final match: Battlefield Bad Company 2(or 3 if it is out then)
So far PGO, DADS & VOX are confirmed ........
If you do wanna run the gauntlet then pop over to VoX at
http://voxclan.forumclan.com
and say hello in the gauntlet banter bit .... your name will be added to the list.
So the question is this.......
Wanna take on Blueboyf, maybe beat Gaffer at MSA or floor Pogo at Fight Night, what about the new boys? wanna test kamikaze or Ivor at a fps.?? Is so, come and run the Gauntlet.