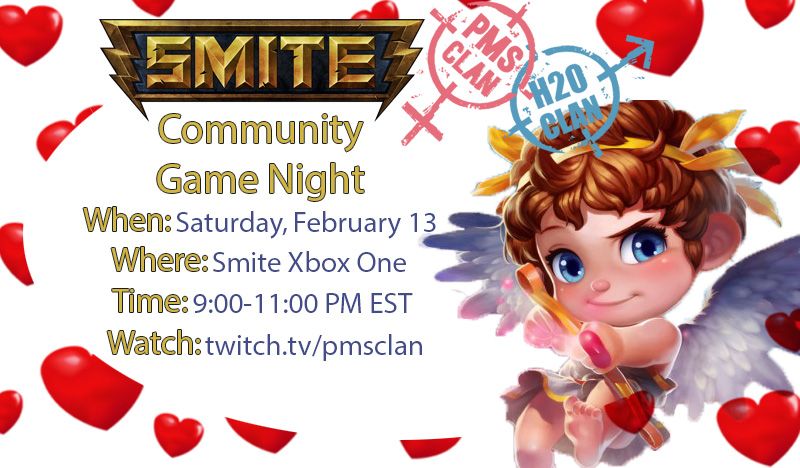 When:
Saturday, February 13th
Join the PMS|H2O Clan for a wonderfull night of Smite
!
Bring your God's and be ready for a night of fun, team focus, and memories in the making.
You
MUST RSVP
with
your Xbox Live
Gamer Tag
in this thread! We may have multiple lobbies, depending on the Number of the RSVP's. We'll be sending out invites about 15 minutes before the event starts, so be online and ready to go!
❤
Community Engagements Team
RSVP:
Orsino18
Callisto H2O: Callistoxo
H2O BurnOut
PMS Grunt: The Grunt Queen
H2O Ratchet: SOxCALxBubbles
H2O Techno: Techno VII
H2O Ironhide: N7 Ironhide