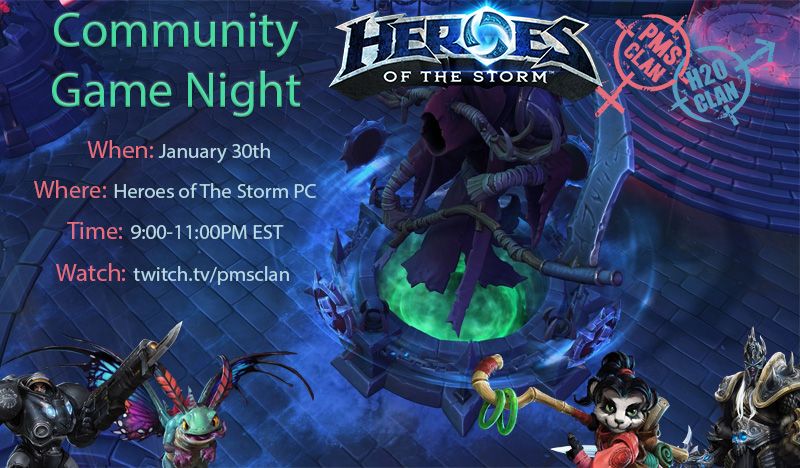 When:
Saturday, January 30th
Where:
Heroes of The Storm PC
Join the PMS|H2O Clan for an epic night of Heroes of The Storm
!
Bring your heroes and be ready for a night of fun, team brawling, and memories in the making.
You
MUST RSVP
with
your Battle.net ID
in this thread! We may have multiple lobbies, depending on the Number of the RSVP's. We'll be sending out invites about 5 minutes before the event starts, so be online and ready to go!
❤
Community Engagements Team
RSVP:
H2O Yogurt - Yogurt#1535
H2O Azharen - Azharen #1253
Basilisk H2O - BasiliskH2O#1779
PMS Temperance - Temperance#1245
H2O Rei Yureimx007 - Ghostmexi007#1206
Jewkano#1315
H2O Starscream - LordStar#1812